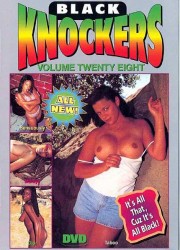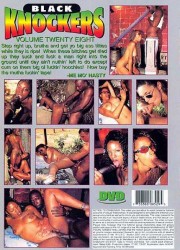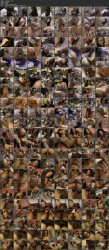 Country
: USA
Language
: English
Release Date
: 1997
Distributor
: Topper Video Inc.
Director
: Me Mo' Nasty (as Jim Powers)
Starring
: Dior, Moniya, Sensuous Lee, Taboo, Byron Long, Christian Steele, Devlin Weed, Mann Stile, Notorious D., Tony Eveready
Description
: It's All That, Cuz It's All Black! Step right up, brutha and get yo big as titties while they is ripe! When these bitches get riled up they suck and fuck a man right into the ground until dey ain't nuthin' left to do except cum on them big ol fuckin' hoochies! Now buy the mutha fuckin' tape!
File
: 1.48 GB
Type
: MP4
Duration
: 01:19:37
Video
: 720 x 540, H.264/MPEG-4 AVC, 30.000 fps, 2546 kbps, 0.235 bit/pixel
Audio
: MPEG-4 AAC LC, 44100Hz, 128 kb/s, stereo (2/0)
Black Knockers 28 (1997)