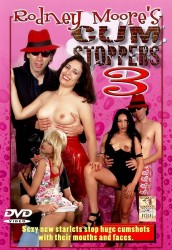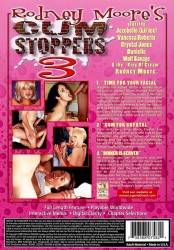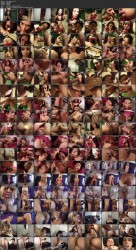 Country
: USA
Language
: English
Release Date
: 1997
Distributor
: Legend Video
Director
: Rodney Moore
Starring
: Crystal Jones, Daniella, Lil Lee, Vanessa Roberts, Rodney Moore, Wolf Savage
Description
: Sexy new starlets stop huge cumshots with their mouths and faces.
Scene 1: "Time For Your Facial" Jezebelle has signed up for a weekly facial (of cum of course). When Rodney finds out she's going out of town, he brings in Wolf for an extra dosage. But when she finds out that neither of them has cum in over a week, she calls up her friend Vanessa to help her sop up all that extra goo. Wolf does Jezebelle up her butt, and Rodney goes hershey highwaying in Vanessa and both girls do indeed get massive facials.
Scene 2: "Cum For Crystal" Cute and very sexy Black Crystal has responded to an ad for girls who love to give blowjobs. She gets so turned on sucking Rodney that she lays back and masturbates herself to a wildly intense orgasm. She takes a huge facial of Rodney's cream.
Scene 3: "Dinner Is Served" It's Rodney's last day in Seattle, and just before loading up the van, he has a quick bite to eat. In this case, it's lusty Danielle who is spread out over the dinner table, legs in the air and snatch ripe for consumption. Rodney eats her pussy, than shoves his well-sucked cock up her butthole. Danielle is hungry too, cause she eats up every drop of Rodney's huge white load.
File
: 856 MB
Type
: MP4
Duration
: 01:12:50
Video
: 640 x 480, H.264/MPEG-4 AVC, 29.970 fps, 1536 kbps, 0.181 bit/pixel
Audio
: MPEG-4 AAC LC, 48000Hz, 108 kb/s, stereo (2/0)
Rodney Moore's Cum Stoppers 3 (1997)