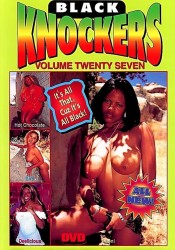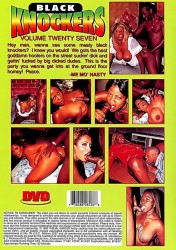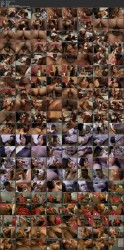 Country
: USA
Language
: English
Release Date
: 1997
Distributor
: Topper Video Inc.
Director
: Me Mo' Nasty (as Jim Powers)
Starring
: Delicious, Hot Chocolate, Imani, Kira, Devlin Weed, Mann Stile, Notorious D., Tony Eveready
Description
: It's All That, Cuz It's All Black! Hey man, wanna see some meaty black knockers? I knew you would! We got the best goddamn hooters on the street suckin' dick and gettin' fucked by big dicked dudes. This is the party you wanna get into at the gound floor homey! Peace.
File
: 954 MB
Type
: MP4
Duration
: 01:19:57
Video
: 640 x 480, H.264/MPEG-4 AVC, 29.970 fps, 1536 kbps, 0.181 bit/pixel
Audio
: MPEG-4 AAC LC, 48000Hz, 128 kb/s, stereo (2/0)
Black Knockers 27 (1997)