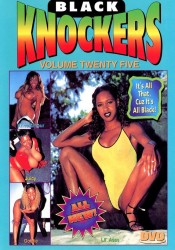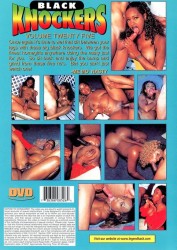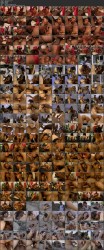 Country
: USA
Language
: English
Release Date
: 1997
Distributor
: Topper Video Inc.
Director
: Me Mo' Nasty (as Jim Powers)
Starring
: Anna Amore, Goldie, Juicy, Lil Ass, Devlin Weed, L.T. Dee, Tim Hardman
Description
: It's All That, Cuz It's All Black! Once again it's time to wet that slit between your legs with these big black knockers. We got the finest homegirls anywhere doing the nasty just for you. So sit back and enjoy the bump and grind from these fine ho's. Bet you can't just watch one!
File
: 942 MB
Type
: MP4
Duration
: 01:19:02
Video
: 640 x 480, H.264/MPEG-4 AVC, 29.970 fps, 1536 kbps, 0.181 bit/pixel
Audio
: MPEG-4 AAC LC, 48000Hz, 128 kb/s, stereo (2/0)
Black Knockers 25 (1997)