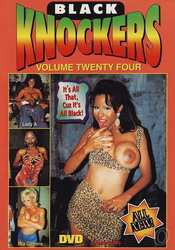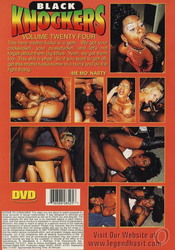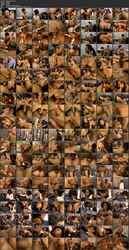 Country
: USA
Language
: English
Release Date
: 1997
Distributor
: Topper Video Inc.
Director
: Me Mo' Nasty (as Jim Powers)
Starring
: Devin DeRay, Lady A., Mia, Mia Ciccero, Byron Long, Kyle Stone, Michael Little, Tony Eveready
Description
: It's All That, Cuz It's All Black! This here mutha fucka is a gem. we got your cocksuckin', your pussyfuckin' and let's not forget about them big titties. yeah, we got them too. This shit is phat! So if you want to get off, get this mutha fucka home in a hurry and do the right thang.
File
: 750 MB
Type
: MP4
Duration
: 01:20:39
Video
: 640 x 480, H.264/MPEG-4 AVC, 29.970 fps, 1241 kbps, 0.170 bit/pixel
Audio
: MPEG-4 AAC LC, 44100Hz, 61.7 kb/s, stereo (2/0)
Black Knockers 24 (1997)