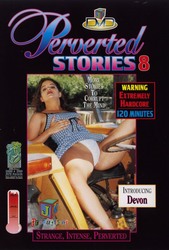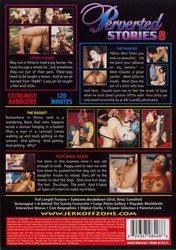 Country
: USA
Language
: English
Release Date
: 1996
Distributor
: JM Productions
Director
: Jim Powers (as Me Mo' Nasty)
Starring
: Devon Shore, Fallon, Golden Jade (as Golden Jane), Racquel Lace (as Rocquel Lace), Sophia Ferrari, Claudio, Dave Hardman, Lin Dog, Red
Description
: More stories to corrupt the mind!
Little Piggies: Way out in Ontario lived a pig farmer. He loves his pigs a whole lot ... but sometimes they run out of their pens. These pigs need to be taught a lesson. And we all learned from "BABE" a pig can be taught a few anal tricks.
The Painter: "Oooo Mon Cheri you look so beautiful. Let me pain your radiance on my camera." - Meet Claudio a Painter. Meet Sofia his model. Meet Dave the son of a bitch who lives next door. Poor Sofia has to just stand by as she is anally penetrated.
The Basket: Somewhere in Porno Land is a wandering Black Fool who happens upon a woman hanging a basket. Then a man in a raincoat comes walking up and starts spitting on the woman. And spitting. And spitting. And spitting. Why?
Hot Dog Man: I've been in the business since I was old enough to walk. Pappy used to take me with him when he pushed his hot dog cart to the slaughter houses to reload, then off to the streets to deal the dogs. Girls love hot dogs. The feel. The shape. The smell. And it takes all kinds of critter to love these fritters.
File
: 1.59 GB
Type
: MP4
Duration
: 01:48:39
Video
: 640 x 480, H.264/MPEG-4 AVC, 29.970 fps, 2048 kbps, 0.235 bit/pixel
Audio
: MPEG-4 AAC LC, 44100Hz, 61.7 kb/s, stereo (2/0)
Perverted Stories 8: Strange, Intense, Perverted (1996)