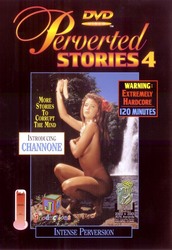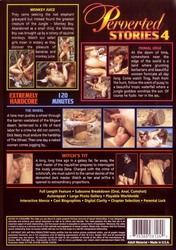 Country
: USA
Language
: English
Release Date
: 1995
Distributor
: JM Productions
Director
: Jim Powers (as Me Mo' Nasty)
Starring
: Blake Mitchell, Channone, Julie Rage, Racquel Lace, Blake Palmer, Dave Hardman, Dick Nasty, Jack Hammer
Description
: Four classically perverted and psychologically disturbing vignettes including: Monkey Juice, Primal Urge, The Wheel, and Witch's Tit.
In Monkey Juice, they came seeking the lost elephant graveyard but instead found the greatest creature of the Jungle - Monkey Boy. Abandoned as a small child, the Monkey Boy was brought up by a colony of squirrel monkeys. Watch our safari girls moan in ecstasy as they discover the pleasure of bananas and monkey juice.
Primal Urge starts at the dawn of time, somewhere near the edge of the world. Grunting barbarians and beautiful women fornicate all day long. Come watch Trog, fresh from the hunt, follow the scent of pussy to a beautiful tropic waterfall where a jungle goddess worships the sun. Of course he fucks her in the ass ...
A long man pushes a wheel through the barren wasteland of the Mojave desert. Sentenced to a life of hard labor for a crime he did not commit, Dick Nasty must endure the hardship of The Wheel. Then one day a naked woman comes jogging by ...
Witch's Tit takes place a long, long time ago in a galaxy far, far away. The dark master of the inquisition prepares to interrogate the lovely princess Zena. Charged with the crime of witchcraft, she must submit to the carnal desires of the demented dark master. Watch as her anal orifice is opened to extraordinary proportions.
File
: 967 MB
Type
: MP4
Duration
: 01:43:56
Video
: 640 x 480, H.264/MPEG-4 AVC, 29.970 fps, 1241 kbps, 0.170 bit/pixel
Audio
: MPEG-4 AAC LC, 44100Hz, 61.7 kb/s, stereo (2/0)
Perverted Stories 4: Intense Perversion (1995)