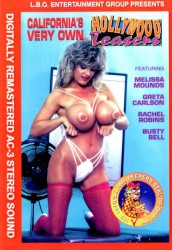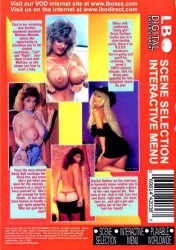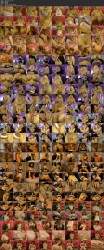 Country
: USA
Language
: English
Release Date
: 1992
Distributor
: LBO
Director
: Bobby Hollander
Starring
: Busty Belle, Greta Carlson, Melissa Mounds, Rachel Robbins
Description
: Clad in her straining lace bustier, mammoth mammed Melissa Mounds seizes the opportunity to introduce you to her closest confidants... "Left" and "Right". Join them in bed with Melissa, as she shows you how to treat a lady.
When self-confessed "nasty girl" Greta Carlson invites you to a clam tasting party, there's no R.S.V.P. necessary. You're going and you'll be cumming. The mena's 100% natural (blonde, that is). Bring your appetite for this delightful shoot du jour.
From the very second Busty Bell unclasps her black bra, you know she's got what you need for the evening... a treasure of a cheat to bury yourself in! She's got enough for both hands. In fact she's been known to handle a pair quite expertly. Why no give her a shot?
Rachel Robins - on the stairway to heavenly tease - invites you in and up close to sample a piece of her own special pie. One look at her clad in red, lace bra and black, tight mini... for maxi turn on... and she's got you eating out of her her... (not her hand)!
File
: 941 MB
Type
: MP4
Duration
: 01:18:40
Video
: 640 x 480, H.264/MPEG-4 AVC, 29.970 fps, 1536 kbps, 0.181 bit/pixel
Audio
: MPEG-4 AAC LC, 48000Hz, 128 kb/s, stereo (2/0)
Hollywood Teasers 4 (1992)