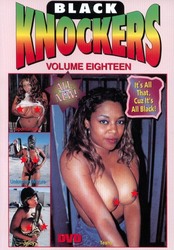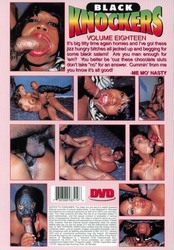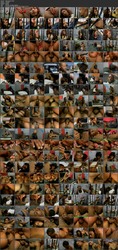 Country
: USA
Language
: English
Release Date
: 1996
Distributor
: Topper Video Inc.
Director
: Me Mo' Nasty (as Jim Powers)
Starring
: Juicy, Spantaneeus Xtasty, Tesha, Byron Long, Devlin Weed, Tony Eveready...
Description
: It's All That, Cuz It's All Black! It's big titty time again homies and I've got these jizz hungry bitches all jacked up and begging for some black salami! Are you man enough for 'em? You better be 'cuz these chocolate sluts don't take "no" for an answer. Cummin' from me you know it's al good!
File
: 731 MB
Type
: MP4
Duration
: 01:21:07
Video
: 640 x 480, H.264/MPEG-4 AVC, 29.970 fps, 1241 kbps, 0.170 bit/pixel
Audio
: MPEG-4 AAC LC, 44100Hz, 61.7 kb/s, stereo (2/0)
Black Knockers 18 (1996)