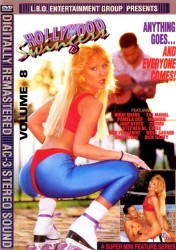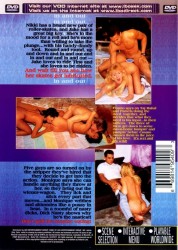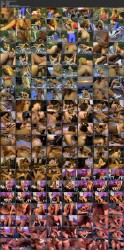 Country
: USA
Language
: English
Release Date
: 1993
Distributor
: LBO
Director
: Unknown
Starring
: Nikki Shane, Pamela Dee, Stephanie DuValle (as Monique), Taj Mahal, Cosmo, Dick Nasty, Don Fernando, Eric Stone, Jake Steed, Steven St. Croix, Wolf Savage
Description
: Nikki has a brand new pair of roller skates, and Jake has a great big key, She's in the mood for a roll and he's more than willing to take the plunge...with his handy-dandy tool. Round and round, up and down and in and out and in and out and in and out - Jake loves to ride Tina nd she loves to be ridden. And wait till you see how her skates get lubricated.
Cosmo spies on Taj Mahal and Pamela doing the deed together, and decides that what they need is his input...in their orifices. The three of them get down to some down-home humpin' and pumpin' before Cosmo douses them in the juice of his love. It's wet and it's wild!
Five guys are so turned on by the stripper they've hired that they decided to get into the action. Monique says she can handle anything they throw at her, so they bring out the wiener-wagon. They lick and stick every part that moves...and Monique writhes and shimmies like a pussy in heat. In a roomful of nasty dicks, Dick Nasty shows why he's the nastiest! Don't spill the surprise ending!
File
: 815 MB
Type
: MP4
Duration
: 01:08:26
Video
: 640 x 480, H.264/MPEG-4 AVC, 29.970 fps, 1536 kbps, 0.181 bit/pixel
Audio
: MPEG-4 AAC LC, 48000Hz, 125 kb/s, stereo (2/0)
Hollywood Swingers 8 (1993)