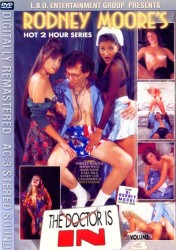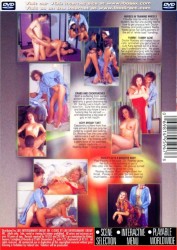 Country
: USA
Language
: English
Release Date
: 1995
Distributor
: LBO
Director
: Rodney Moore
Starring
: Alex Dane, Cassandra O., Kara Nile, Nadia Nice, Paisley Hunter, Sandy Lue, Rodney Moore, Wolf Savage
Description
: Claudia may only be a nursing student, but she quickly learns how to get physical with Dr. Rodney and pretty patient Nadia. Nadia gives her extra pointers in the art of "white load" handling.
Dr. Rodney still makes house calls, and when you get a load of cute Kara spread out with a fever, you'll understand why. He gives her a good plunging with his meat thermometer, before doling out a shot of his "miracle elixir" - straight down her throat!
Wolf is suffering from some ailment or other of his penis. Dr. Sandy Lue's mouth can cure him. Cure him she does, and before you know it, he's fucking like his old self - and depositing a big wad of goo in her mouth.
Cassandra suffers from that rare ailment that can only be solved by a good ass fucking. Dr. Rodney has the cure, and administers it with his own special flair. He finishes it with a giant dose of his patented patent medicine - Rodney-Blast "cough syrup."
Poor Paisley is too pale. Dr. Rodney gives her butt a nice spanking to put a little color into her cheeks. He gets so turned on that he gives her a big "Rodney Booster Blast" - right down her throat. Paisley is still pale, but she feels so much better... and so does Dr. Rodney!
File
: 1.32 GB
Type
: MP4
Duration
: 01:53:54
Video
: 640 x 480, H.264/MPEG-4 AVC, 29.970 fps, 1536 kbps, 0.181 bit/pixel
Audio
: MPEG-4 AAC LC, 48000Hz, 128 kb/s, stereo (2/0)
Rodney Moore's The Doctor Is In 3 (1995)