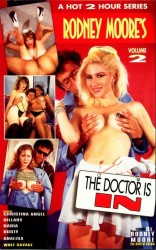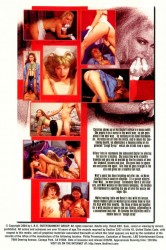 Country
: USA
Language
: English
Release Date
: 1995
Distributor
: LBO
Director
: Rodney Moore
Starring
: Analisa, Christina Angel, Dusty, Hillary Van Wetterring, Nadia Nice, Rodney Moore, Wolf Savage
Description
: Christina shows up at the doctor's office in a nurse outfit. She wants to be a nurse in the worst way, so she goes about it the best way... by sucking on the doc's meat thermometer. He fucks her all over the office, and to insure her continuing health, he administers a heaping dollop of his patented "cough syrup," which she drinks from a spoon.
Hillary tries to rejuvenate the exhausted doctor by offering her ass for a f**king. She preps him with a healthy blowjob and gets him so worked up that he shoots all over her stomach, breasts and face. She goes back to square one and preps him again. This time he goes straight for the ass and gives her a healthy butt-fuck.
Wolf's penis has been breaking out after sex, so Nurse Analisa tries to analyze the situation. It's a pussy allergy! Poor Wolf... no more pussy. Fortunately there's still anal sex, and Wolf wastes no time in indulging. He finishes his treatment by squirting his goo all over her pussy and eager lips.
While treating Lydia and Dusty's feet with his tongue, Doctor Rodney gets so worked up he allows them to treat his dick with their mouths. The three of them get together for a wild session of pussy and ass licking, culminating in a sensational fuck-fest. He finishes the festivities with a double dose of "cough syrup."
File
: 1.31 GB
Type
: MP4
Duration
: 01:53:04
Video
: 640 x 480, H.264/MPEG-4 AVC, 29.970 fps, 1536 kbps, 0.181 bit/pixel
Audio
: MPEG-4 AAC LC, 48000Hz, 128 kb/s, stereo (2/0)
Rodney Moore's The Doctor Is In 2 (1995)