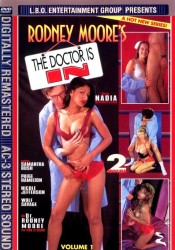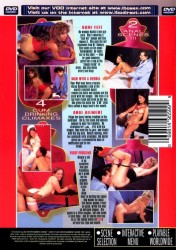 Country
: USA
Language
: English
Release Date
: 1995
Distributor
: LBO
Director
: Rodney Moore
Starring
: Nadia Nice, Nicole Jefferson, Paige Hamilton, Samantha Bush, Rodney Moore, Wolf Savage
Description
: Sore Feet - No wonder Nadia's feet are sore. She's wearing fuck me pumps and she means it. She gets the full treatment from Dr. Rodney. She sucks on his meat-thermometer, he fucks her in the chair and then for good measure, gives her a cup of his cough syrup to drink. And she takes every last drop.
Man With A Hernia - Poor Wolf may have a hernia. Nurse Samantha (she of the world's hairiest bush) checks his balls and checks out his cock with her tongue. She tries it in her hairy bush and even up her ass. She gives his balls the A OK after they unload a huge load in her mouth.
Anal Ailment - Paige has been having troubles in the bathroom. The Doctor uses his bedside manner to ease her troubles. He stretches her anus, first with his fingers, and finally with his big dick. Before leaving, with her sphincter fully stretched, the doctor gives her a preventative dose of medicated goo for her throat.
Pussy Problems - Nicole's clit is so sensitive that just breathing on it gives her an orgasm. The men in her life think they are hurting her cause she moans so much. The Doctor makes it hurt so good, with his ever so delicate tongue. His penis is a little rougher, but she loves it hard and deep. And of course she has to try the fabled elixir all over her lips and mouth.
File
: 1.31 GB
Type
: MP4
Duration
: 01:52:57
Video
: 640 x 480, H.264/MPEG-4 AVC, 29.970 fps, 1536 kbps, 0.181 bit/pixel
Audio
: MPEG-4 AAC LC, 48000Hz, 128 kb/s, stereo (2/0)
Rodney Moore's The Doctor Is In 1 (1995)