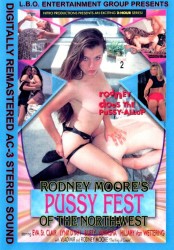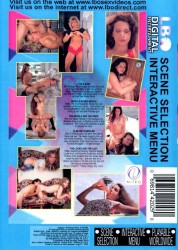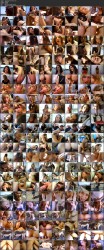 Country
: USA
Language
: English
Release Date
: 1995
Distributor
: LBO
Director
: Rodney Moore
Starring
: Buffy, Eva St. Claire, Hillary Van Wetterring, Lynx Dyan, Natasha, Rodney Moore, Vladimir
Description
: On his boat, Rodney gets to watch Eva and Lynx eat each other in full view of other boats. Then he and a stowaway, Vladamir, fuck the two of them and shoot wads of cum all over their lovely faces. Buffy, the muscle builder, flexes her oral muscles on Rodney's groin, and builds it up to competition size!
Rodney rewards her by oiling her face up with his goo! With the space needle in the background, Natasha does a job on Rodney's prick in the foreground! Vlad is fucking Lynx and gets the urge to have anal sex. He keeps bugging her until she consents, but not in the way he planned. Poor Vlad may never ask for anal again or walk straight again!
Hillary explains to Rodney how the Ballard Locks work, and how boats rise and fall. Rodney then explains how her shoes have made his dick rise, and she falls for it. Before you know it, his dick is in her ass and her face is covered with the King Of Cream's "Happy-Happy Joy Juice"!
File
: 1.31 GB
Type
: MP4
Duration
: 01:53:18
Video
: 640 x 480, H.264/MPEG-4 AVC, 29.970 fps, 1536 kbps, 0.181 bit/pixel
Audio
: MPEG-4 AAC LC, 48000Hz, 128 kb/s, stereo (2/0)
Rodney Moore's Pussy Fest of the Northwest 2 Pussy-allup (1995)