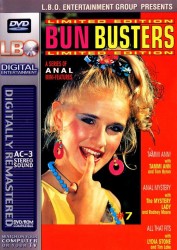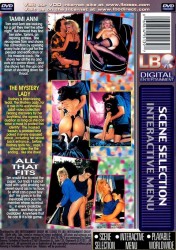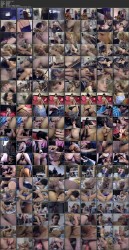 Country
: USA
Language
: English
Release Date
: 1993
Distributor
: LBO
Director
: Unknown
Starring
: Lydia Majors (as Lidea Stone), Tammi Ann, Zumira, Rodney Moore, Tim Lake, Tom Byron
Description
: A Series of Anal Mini-Features:
Tammi Ann! - Tom and Sam are looking for a girl they met the other night. But instead they find her sister, Tammi, an aspiring actress. She recognizes Tom and shows her admiration by opening every hole she's got for the perusal and edification of his massive cock. He shows her all the ins and outs of a prono shoot... and she show him the ups and down of shooting down her throat.
The Mystery Lady - Rodney is interviewing Teddi, The Mystery Lady, for a role in his exxxtensive adult video collection. Fearing discovery by her boyfriend, she agrees to audition as long as she can wear a mask to protect her identity. The masked beauty is prodded and poked in every exposed place, including her secret back entrance... before Rodney spills his... oops, I almost blew the ending... like she does!All That Fits - Tim would like to read the paper, but finds it kind of hard with Lydia shaking her sweet round ass in his face. So what can a poor boy do? He gives in to the inevitable and puts his member where his mind is... in every available orifice... and they're all available! Anywhere that he can fit it is fair game!
File
: 910 MB
Type
: MP4
Duration
: 01:16:21
Video
: 640 x 480, H.264/MPEG-4 AVC, 29.970 fps, 1536 kbps, 0.181 bit/pixel
Audio
: MPEG-4 AAC LC, 48000Hz, 128 kb/s, stereo (2/0)
Bun Busters 7 (1993)