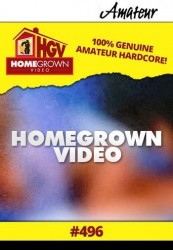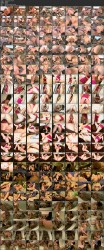 Country
: USA
Language
: English
Release Date
: 1997
Distributor
: Homegrown Video
Director
: Unknown
Starring
: Abby, Belle, Demi, Helga, Vanessa, Zilda
Description
: Scene 1: Its their first time ever doing porn, and these horny broads have been waiting for this moment for years. To have sex with another beautiful female is the ultimate tease, and these blonde bimbos know that, so they take their time in caressing each other, as they know every straight guy watching them is oozing at the tip and would do anything to have them both in his bed.
Scene 2: Porn isn't even something Abby has ever done before, but now that her student bills are due, she's coming up with creative ways of getting funds together. Her bright pink dress doesn't stay on for long when the camera's rolling, and though its her first time posing, she's a natural, and its clear that her career in porn will be very successful if she can keep it together!
Scene 3: Vanessa has been thinking about becoming a porn actress for a long time, and it finally seems like the perfect time to do it, so she's got her best makeup on, and has been working out for a couple weeks now, trying to get her body in the optimum state. Today is her first day on the job, and instead of taking a man's cock like she thought she would, its sex with a woman she's having.
Scene 4: Belle has always wanted to have a girlfriend who she could invite over and get naked in the bathtub with, and now that she's hooked up with tons of models who have also starred in films like "Homegrown Video 496", she has the finest pick of females, and a sassy brunette named Demi is her choice. They have a great time in the bathtub, and its actually their first time appearing in a scene like this together.
File
: 1.46 GB
Type
: MP4
Duration
: 01:16:54
Video
: 720 x 540, H.264/MPEG-4 AVC, 30.000 fps, 2600 kbps, 0.235 bit/pixel
Audio
: MPEG-4 AAC LC, 48000Hz, 128 kb/s, stereo (2/0)
Homegrown Video 496: All Chicks No Dicks! (1997)