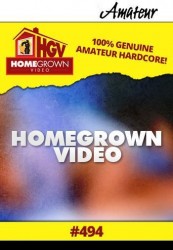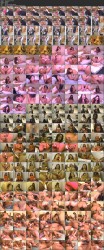 Country
: USA
Language
: English
Release Date
: 1997
Distributor
: Homegrown Video
Director
: Unknown
Starring
: Denise, Mildred, Salena, Tilda
Description
: Scene 1: Teasing men with her sexy looks is something Tilda could only do for so long before a charming man took her back to his place for some fun. This one also is a porn producer for a project called "Homegrown Video 494", so he tells her about it, and is met with an enthusiastic response. She's always wanted to be a porn star, so this just may be the platform to launch her career!
Scene 2: There's something to be said for a dark haired Latina girl with big boobs, and Salena here really makes every guys' dreams come true with her sultry look and believable accent. She sucks dick better than anyone you've ever seen, but she saves her oral skills for the very end, because this classy girl really knows how to put on a show and make you drool for more!
Scene 3: Denise is a medical worker who gets very horny at the job because of all those hours she has to be away from home. A way she's learned to cope with all the sexual tension is by bringing a big dildo that she can lug into an exam room when there's a break in the day. Her pussy always gets stretched out around lunch time, but this is the first time its been filmed for everyone to see!
Scene 4: Mildred was trained well by the people she lived with to please cock with all the holes she can, so when faced with the challenge of pleasuring two men at once, she spreads her legs and lets them know she's fair game to spit roast and double stuff, but these guys are sweet enough to save the double penetration for another day.
File
: 1.51 GB
Type
: MP4
Duration
: 01:19:24
Video
: 720 x 540, H.264/MPEG-4 AVC, 30.000 fps, 2601 kbps, 0.235 bit/pixel
Audio
: MPEG-4 AAC LC, 48000Hz, 128 kb/s, stereo (2/0)
Homegrown Video 494 (1997)