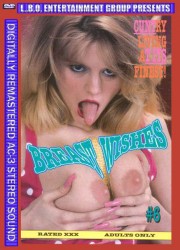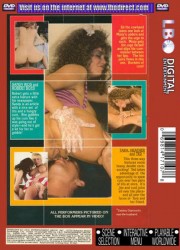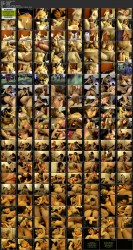 Country
: USA
Language
: English
Release Date
: 1992
Distributor
: LBO
Director
: Bobby Hollander
Starring
: Heather Hart, Misty Lynn, Sandy Rios, Tara Gold, Ed Head, Robert Boyd, Ted Wilson
Description
: Ed the cowhand takes one look at Misty's udders and gets the urge to suck. Misty gets the urge herself and slips his cum-meister between her lips. The hot juice flows in this one. Buckets of cum!
Robert gets a little extra feature with his newspaper. Sandy is an article with a nice set of tits and a hungry cunt. She gobbles up his cum like it was going out of style - and he's got a lot for her to gobble!
This threeway with Tara, Heather, and Ted features some heavy, double cock-sucking! Ted takes advantage of the opportunity to spew cum over two pairs of tits at once. It's jizz and cunt juice all over the place - and all over the faces of Tara and her friend.
File
: 904 MB
Type
: MP4
Duration
: 01:12:50
Video
: 720 x 480, H.264/MPEG-4 AVC, 29.970 fps, 1599 kbps, 0.205 bit/pixel
Audio
: MPEG-4 AAC LC, 48000Hz, 128 kb/s, stereo (2/0)
Breast Wishes 6 (1992)